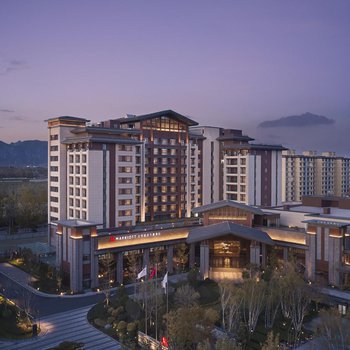 The Beijing Marriott Hotel Yanqing is one of the newest hotels in Beijing, having opened in 2021.
Yanqing Railway Station is located approximately 5km away from this hotel. Seeing Beijing's sights from this hotel is easy with First Private Collection in the World, Jinyu Badaling Hot Spring Resort and Jiangshuiquan Park (South Gate) all close by.
This hotel makes a great place to kick back and relax after a long day of sightseeing. For those driving themselves, parking is provided on site.